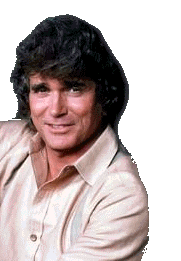 Character Bios | Episodes | Photo Galleries | About The Actors | Hilarity
Adoption Agency | About The Site | Contact Us | Links | Sign Guestbook | View Guestbook
Welcome To The Feed And Seed!

Here you will find lots of stuff on the television program, "Little House On The Prairie." To navigate, choose a link above this message and click away! Enjoy!
Updates
05|27|02
When we stocked our latest load of pictures, Ms. Beadle came by to give us another trivia quiz. It's in the Hilarity section!
04|18|02
We made a MASSIVE update of pictures today, with new images for many characters, including Lars Hanson, Thomas Stark, and Organist!
03|31|02
We received another load of pictures from Chicago for our Easter update!
03|24|02
While restocking our inventory of pictures, we received two new quizzes from Etta Plum! Go take them in the Hilarity section.
03|16|02
After a trip to Winoka, we came back with more pictures, the links section, and celebrity lookalikes! Go see them!
03|10|02
That Jonathan Garvey! He just sent us a fresh assortment of products, mainly pics!
03|09|02
A new shipment came in from Mankato! We added the new items, which were some bios and pics!
03|07|02
The Feed And Seed opened for business!
Affiliations